How to Choose the Right Contractor: An Interview with Jay K. Rao of The End Result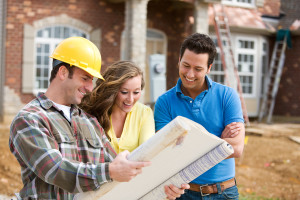 Please tell us a little bit about your company and the services you offer.
The End Result (TER) is a free contractor referral service established in 1985 as a service to homeowners.  For nearly 30 years we have provided absolutely free contractor referrals to tens of thousands of homeowners for all of their home repair and remodeling needs…everything imaginable for their homes from plumbing, electrical, painting, landscaping, to kitchen and bathroom remodeling, room additions, handyman services, appliance repairs and  literally hundreds of other trades.   In fact, we have over 350 contractors who on average have been with our service for 15 years.  They have an extensive work history and they are accountable for all jobs they perform for our clients.  We are proud to have given over 500,000 free referrals in the last 10 years and over 1 million free referrals to homeowners throughout Orange County since we began.  We take the hassles and headaches out of finding the right contractor for your job, no matter how small or large, leaving you with an absolutely stress-free experience!  We are not only the oldest contractor referral company in the entire United States but we are currently the largest personalized contractor referral service as well.  We proudly enjoy a 97% repeat client rate…once a client uses The End Result they usually end up calling us for many of their other needs over the years and they LOVE to tell their neighbors, friends, relatives, co-workers, and others about us.  We've had literally hundreds of homeowners and numerous entrepreneurs from around the United States call us over the years to ask why we're not in their local area and have asked us to please expand our contractor referral services into their area as soon as possible.  To address this need, we are in the process of expanding our operations nationwide and throughout Canada starting in 2015.
Can you briefly explain how a contractor referral service works?
When you as a homeowner call our office, you will be talking live with one of our friendly and knowledgeable customer service staff who will be personally assigned to your account.  After discussing your specific needs, our staff member will give you names of at least three highly qualified and experienced contractors from our database that service your area.  Your name and contact number is then given to each of these contractors and they will directly call you to further discuss your needs and either give you an estimate over the phone if you desire or come and visit you at your convenience depending on the nature and scope of the job you need done.  You have absolutely NO obligation to hire any of these contractors.  All of our contractors are licensed and insured and very honest,  reliable, and fairly-priced.  They have already done THOUSANDS of jobs for us previously so WE are their best reference!!!  If you decide to hire one of our contractors, they will complete the work and bill you directly.  Your payment is made to them directly.  None of our contractors pay us a fee to be listed with our service.  Their continuing relationship with TER is strictly merit based and, therefore, our clients derive a huge benefit from this and can be assured of top notch service quality without the usual headaches , hassles, fears and doubts of hiring the wrong contractor.   After the job is completed, our staff will call you to ensure you had a pleasant experience and will be happy to note any and all feedback you give us.  Our clients are very important to us and we very much value their feedback.  All feedback as well as referral details is maintained in our confidential database for easy reference in the future.
What are some of the best questions for people to ask before hiring a contractor?
Hiring a contractor through The End Result is the safest thing to do for any homeowner on ANY home project since we are very confident about the contractors we have working with us and we know their complete work history.  However, if you seek to hire a contractor on your own there are some key questions you should ask.
Are they licensed?  Are they liability insured?  Will they let you verify that their insurance policy is in fact still valid?  Are their employees legal ? How many years have they been in business?  Are they a small business or a large corporation?  Who will perform the work..the owner himself or one of his employees?  Will they have a supervisor on site for a larger job?  How long will it take to complete the work?  How many similar jobs have they done in the past one year…past 5 years?  How many complaints have they received in the past year and how did they resolve them? If your job is a large job, will they perform all of the work themselves or subcontract out some of it?  Always ask for verifiable references, insurance certificates and their state license number. Take the time to call and verify all pieces of information for your security and safety.  When you use our free service, The End Result will take care of absolutely everything for you…you just have to decide which contractor you would like to hire!
How can people judge the quality and reliability of a residential contractor they don't know?
There are countless horror stories out there about contractors having fake insurance certificates, fake licenses, fake references, with little or no actual experience before you hire them.  Some hire illegal workers while others may have a criminal background…and although there are many reputable contractors out there, the "bad" contractors unfortunately give contractors a bad reputation.   This is exactly why The End Result has become such an indispensable service for tens of thousands of homeowners.   We take the headache, stress, and uncertainty that comes from having to look for and hire a contractor on your own.  We constantly check the status of the license and insurance policies of all our contractors, carefully monitor the feedback received from our valued clients on each and every job.  We want our clients to use our service for all their needs in the future, however small or large and we want to work hard to earn our client's repeat business.  Our loyal clients absolutely love what we do for them and we are always very appreciative when they take the time (which they often do) to tell everyone they know – neighbors, co-workers, family and friends – how valuable and fantastic our service is.  The contractors we give you are the same ones we use in our own homes over and over and we are extremely proud to give them work for our valuable clients as well!
Is there generally any type of guarantee or warranty associated with a contractor's work?
Since The End Result does not have any contractors on its payroll, we cannot legally control their pricing nor offer guarantees and warranties on their behalf.   We can assure you, however, that all of our contractors are very honest, reliable, fairly-priced, care deeply about providing you top notch service, and they will certainly offer any guarantees or warranties that are standard in their industry.
What advice would you give people in Southern California who need to have work done on their home as soon as possible?
Pick up the phone and make one simple phone call.  We will work hard to earn your trust and loyalty and you'll learn firsthand, as did tens of thousands of homeowners before you, why we have total confidence when we say " Relax…Have Peace Of Mind…Call Us…You'll Love The End Result !!!"
What's the best way for people to contact your company?
They can call our office directly at (714) 628-1225 and one of our staff members will help them immediately with their needs.  They can also go online at www.theendresult.net, and submit an online form for a free contractor referral.  We will read your written request and call you back with your free contractor referrals.