Call Us..We'll find you the best contractor… …and youll love the end result…100% PEACE OF MIND
As always, our service is 100% free.  Absolutely ZERO hidden fees or charges.


Call us at 714 628 1225 and tell us your home needs
We'll provide you with highly qualified contractors
The contractors will contact you shortly
Have peace of mind while your job gets completed successfully on time

Enjoy the end result!
'Oh it's that simple?'
YES, it's really that simple!
There's a reason why The End Result has been the #1 trusted contractor referral service in Orange County since 1985.  We take each and every client seriously and offer unparalleled customer service.  Each contractor we refer to clients is selected through a rigorous screening procedure.  Our contractors are licensed, bonded, insured, background checked, and fairly priced.

"But I've tried this type of service with a company called […] and was not satisfied with the contractor they gave me…"

If this is you, we have great news for you…

Considering we've been in business for 30 years, trust us that we've heard it all. We are proud to say that over these 30 years, we've understood one golden truth: contractors cannot be trusted simply over the Internet, email, or phone. At The End Result, we take the screening process one step further. How exactly?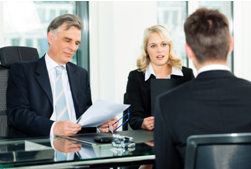 Each contractor is interviewed in person by our trained and qualified staff members. This unique face-to-face screening process ensures we get the most personable, reliable, and experienced contractors that Orange County has to offer.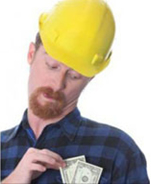 "OK sure! I can fix that for you. Just give me another $1500. Oh..and I'll take that right now!"

"I like to get paid upfront for my services. I'll get to work on it in a few days!"

Does this sound familiar at all? Don't worry…we're here to SAVE you from Jack the Ripoff!

The End Result takes the pressure and anxiety out of property repair and home improvement. Whether your job is a small plumbing fix, a room addition or remodeling project, The End Result prides itself in finding you the most honest and reliable contractors in Orange County, CA and surrounding areas for all of your needs. As always, our service is absolutely FREE with ZERO obligation. All it takes is a simple click to find a reputable Orange County contractor nearest to you.

Rest assured that our contractors will provide you with the highest quality service…without ripping you off in the process. Call us today! (714) 628-1225

How did The End Result begin?

When three women bought "fixer-upper" homes, each lady had to hire a laundry list of different contractors to refurbish their properties. Half the contractors they hired were great – the others were TERRIBLE. It is very disturbing to hire incompetent people – not to mention EXPENSIVE. They soon realized that everyone goes through the same uncertainty and "trial and error" when it comes to hiring contractors. So together, they decided there was a need for a referral service that only used competent, reliable and fairly-priced contractors. This is when The End Result was created. Since then, tens of thousands of homeowners have saved tons of money and headaches.

The End Result Philosophy

Our philosophy is very simple… to dedicate ourselves to providing you with high quality contractor referrals in Orange County, CA. We only work with thoroughly pre-screened, licensed, bonded, insured, honest, competent and fairly-priced contractors who stay in our system based strictly on merit. As in our 'Pre-Screened Contractor Referral Promise', we work very hard to create a long lasting, trusting relationship between our clients, contractors and The End Result. Our contractor referral service's reputation is built from the promptness, knowledge, professionalism and personal courtesy that can only be found at The End Result – Orange County.

Experience How Easy It Is To Get FREE Contractor Referrals In Orange County and Surrounding Areas!

To find reputable contractors for all your needs:

Fill In The Form To The Right 
or 
Click On Get Contractors
or
Call One Of Our Helpful Representatives: (714) 628-1225