Are you looking to remodel your kitchen or bathroom?

You've come to the right place. At The End Result, we strive to provide the best remodeling services Orange County has to offer!



Call us today at (714) 628-1225 and tell us your home remodeling needs.
A remodeling contractor will contact you shortly.
The contractor will quote your project & start once you approve.
Have peace of mind while your job gets completed successfully on time.

Enjoy the end result!

It's really that simple!
There's a reason why The End Result has been the #1 trusted kitchen & bath remodeling service in Orange County.  We take each and every client seriously and offer unparalleled customer service.  Each contractor on our team is selected through a rigorous screening procedure.  Our contractors are licensed, bonded, insured, background checked, and fairly priced.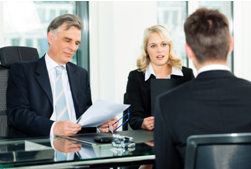 Each contractor on our team is interviewed by our trained and qualified staff members. This unique face-to-face screening process ensures we get the most personable, reliable, and experienced remodeling & general contractors that Orange County has to offer.


The End Result takes the pressure and anxiety out of your kitchen and bath remodeling projects. Whether your project is small or large, The End Result prides itself in giving you the most honest and reliable remodeling contractors in Orange County, CA and surrounding areas for all of your needs.  We have been in business for the past 30 years and can handle any project, big or small.
Call us today! (714) 628-1225
The End Result Philosophy

Our philosophy is very simple… to dedicate ourselves to providing you with high quality remodeling services in Orange County, CA. We only use pre-screened, licensed, bonded, insured, honest, competent and fairly-priced remodeling contractors who stay on our team based strictly on merit.  Our company's reputation is built from the promptness, knowledge, professionalism and personal courtesy that can only be found at The End Result – Orange County.

Experience How Easy It Is To Get Home Remodeling Done In Orange County and Surrounding Areas!

To find reputable remodeling or general contractors:

Fill In The Form To The Right 
or 
Click On Get Contractors
or
Call One Of Our Helpful Representatives Today: (714) 628-1225